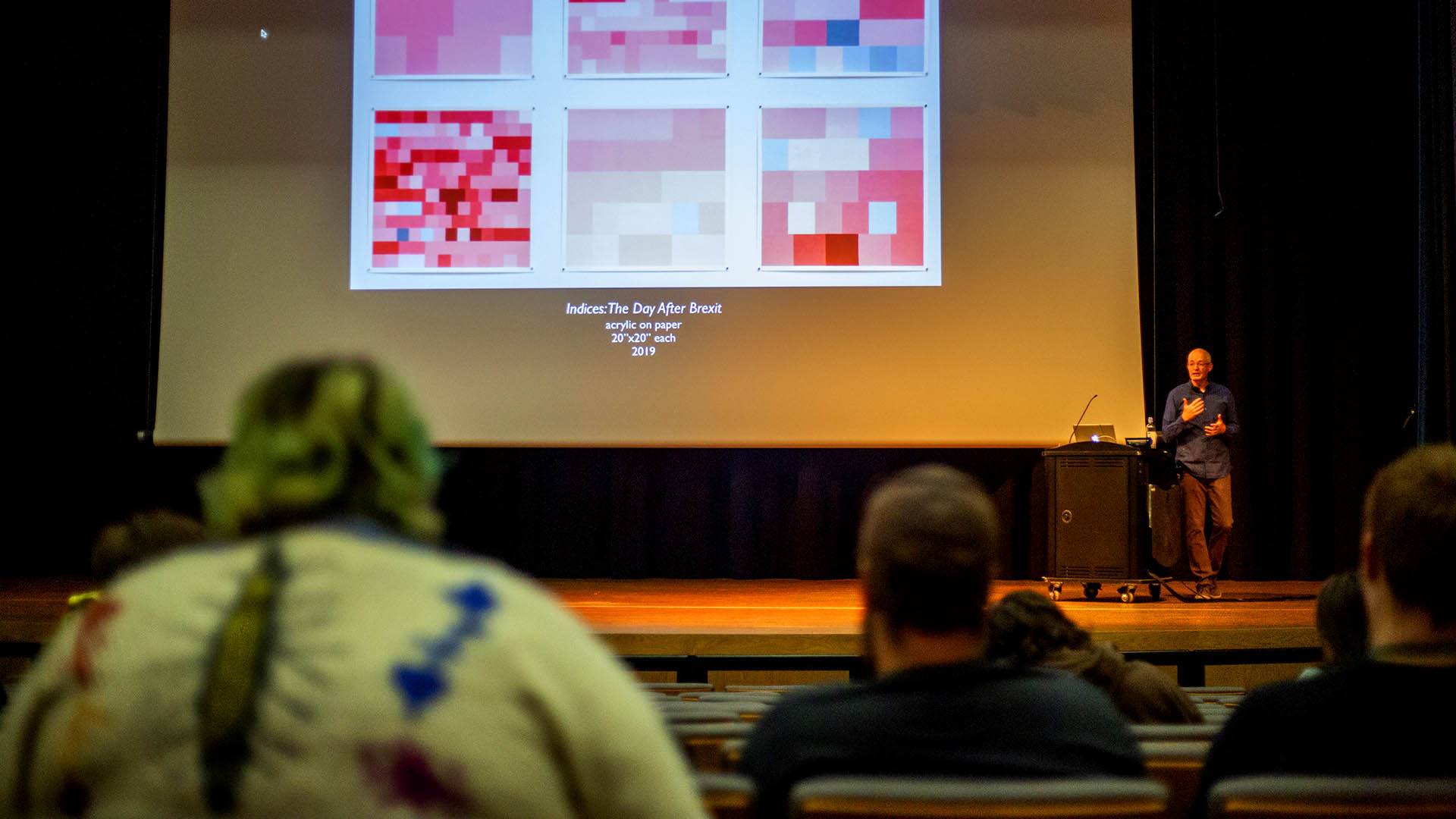 Sheridan College Lectures Slider
Sheridan College Lectures
We are proud to present a variety of engaging and informative lectures that are free and open to both our students and our community.


Thursday, Sept. 21, 6:00pm
in Whitney Room #235
Impacting Homelessness from a Systems Perspective

With Kristine Mantey, MBA, Business Faculty
Mantey will discuss how social service providers can use systems thinking to improve their decision-making. She will show that when these providers define the goals that they have for their participants and their organization, they can then monitor progress toward those goals. By redefining decision-making in social work, organizations can focus on the points where they are making the greatest impact and an organization's effectiveness can not only be increased but it can be proven.
In various positions in finance and education over the past two decades, Kristine Mantey has worked on projects involving underserved and homeless populations. The experiences and information gained from these projects led to her involvement in the Acres of Diamonds program which is successfully helping homeless women become self-sufficient. In her research, she has learned the importance of data-supported techniques for strategic decision-making and evaluating successful outcomes for societal problems.


Lectures are free and open to the public.
Science Museum Lectures take place in room 201 at the Mars Agriculture
Center at Sheridan College.
These lectures are also be available via Zoom.
Wednesday, Sept. 20, 7:00pm
Wolverine Surveys in Wyoming

With Heather Obrien, Nongame Mammal Biologist, WGFD Casper
Abstract:
Wolverines are an elusive, solitary species of dense forest habitats in the western United States and Canada. In recent years, wildlife biologists from a number of agencies have collaborated to collectively study and better understand the full extent of wolverine range and distribution. The evening's program will discuss wolverine ecology, occupancy survey methods and survey results from Wyoming.
Biosketch:
Heather is the statewide nongame mammal biologist for the Wyoming Game & Fish Department, based in Casper. She received her B.S. degree in Wildlife Ecology from the University of Wisconsin-Madison in 1996, and her M.S. degree studying white-tailed deer densities and herbivory from the University of Wisconsin-Milwaukee in 2005. Her areas of interest include population estimation and ecology, behavioral ecology, fence and road ecology as it relates to wildlife movement, and conservation of sensitive species.