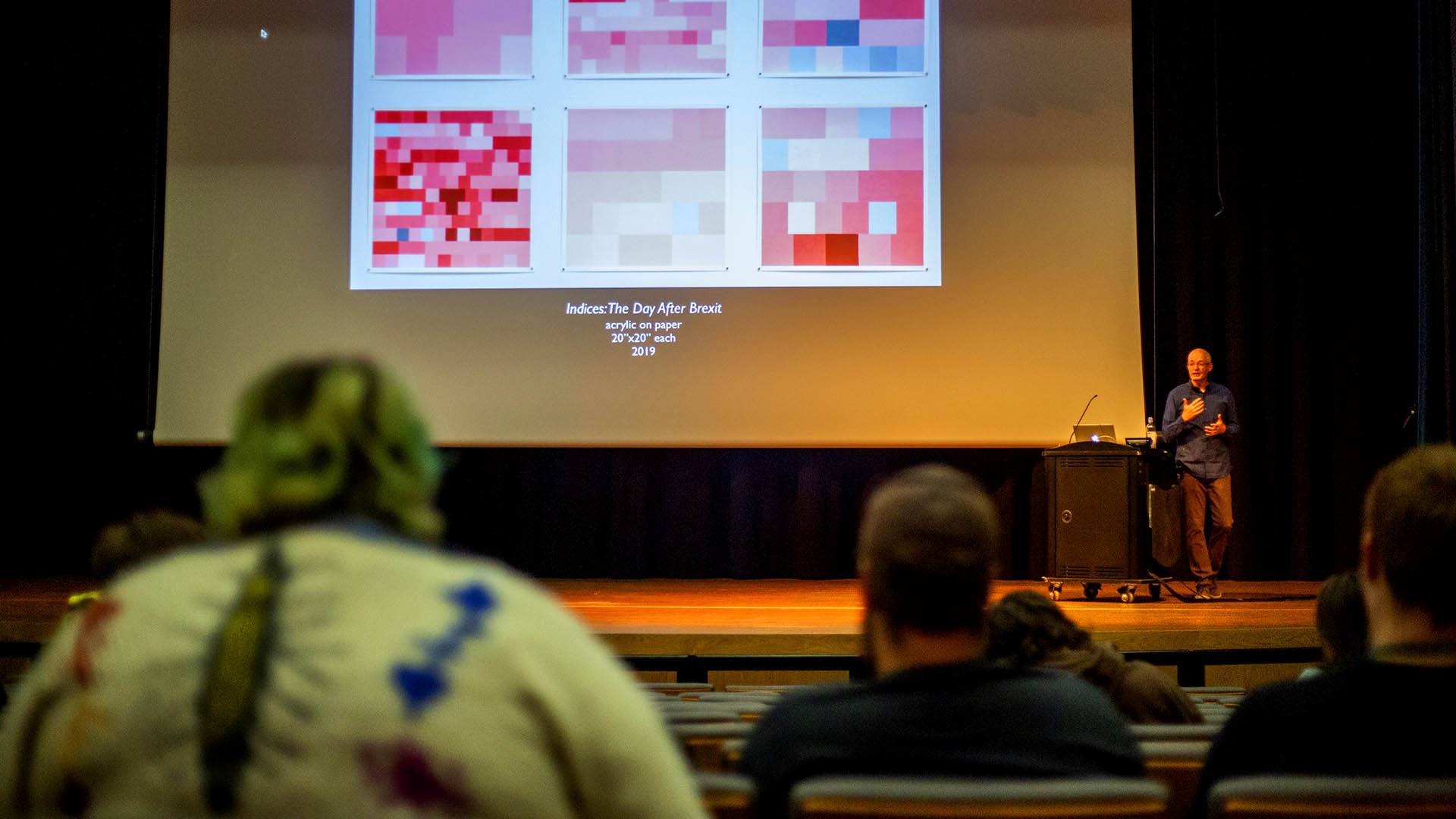 Sheridan College Lectures Slider
Sheridan College Lectures
We are proud to present a variety of engaging and informative lectures that are free and open to both our students and our community.


Lectures are free and open to the public.
Science Museum Lectures take place in room 201 at the Mars Agriculture
Center at Sheridan College.
These lectures are also be available via Zoom.
Wednesday, May 3, 7:00pm
A Passion for the Seed: The History and Science of Plant Breeding

With Dr. Donna Harris, Assistant Professor, Dept of Plant Science, UW
NEW | Student Research Poster Session: Please join us before the lecture from 6:00-7:00PM to learn from Sheridan College students about their undergraduate science research projects.  Students will have their research posters on display for viewing in MAC 201 before the Science Museum Lecture.
Abstract: Plant breeding is the genetic improvement of plants to meet the needs of humans. This began when people in ancient times began the process of domesticating wild species of plants to make them easier to cultivate. The characteristics needed for the improvement of plants for human use must be clearly defined into breeding objectives. Once objectives are defined, a plant breeder creates a large population of plant materials that are genetically different from each other and begins to identify which plants best meet the breeding objectives. Then, these new improved varieties are marketed and distributed to growers. Long-term success of a breeding program often requires that new plant material is continually added to the breeding program. Current research in my lab is focused on early maturing dry beans that maintain yield and upright stature, drought tolerant field peas, and native grasses for restoration purposes on rangelands.
Biosketch: Donna Harris is an Assistant Professor at the University of Wyoming in the Department of Plant Sciences.  She is located at the Sheridan Research & Extension Center in Sheridan WY.  Her research is in the field of plant breeding and genetics where she is working on several relevant crops to Wyoming with a focus on the current and potential needs of both the producer and consumer.  Prior to beginning her position at the University of Wyoming Donna was with BASF Vegetable Seeds where she worked as a Senior Scientist in tomato prebreeding located in Acampo, CA.  In her role, she led the discovery-based research of the US tomato prebreeding program where she managed and participated in global projects to ensure a constant flow of value-added traits into commercial varieties.  She earned her PhD at the University of Georgia in Plant Breeding, Genetics, and Genomics.  For five years, between her masters and doctorate, she worked as a corn breeder in the seed industry.