REAL EDUCATION. REAL JOBS.
Gillette College has strong relationships with businesses and industries across the Rocky Mountain region and beyond. Many of our students receive job offers even before they graduate with their Gillette College degree.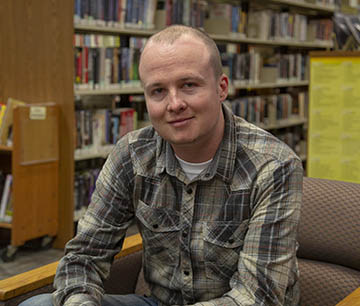 32
Academic Programs to Choose From
14 to 1
Student to Faculty Ratio
200+
Student Activities On Campus
25 ACT
Score Earns Free In-State Tuition & Fees
ESTIMATED YEARLY COST OF ATTENDANCE 2021-2022
$4,590
Students often graduate from Gillette College with little or no debt, so after graduation you can focus on your career goals instead of how to pay for your degree!
Costs are based on tuition & fees for full-time student (15 credit hours). Costs are subject to change. Additional fees vary based on academic program. Additional cost for on campus housing.
A Place For Everyone
We invite you to take a tour of Gillette College. Take in the amazing beauty of our area, speak to our faculty, enjoy lunch in our cafeteria and check out our housing options. We are here to help you feel welcome and give you a sense of what it's like to be a Pronghorn.
Gillette College is committed to providing students and faculty with state-of-the-art facilities. Recent buildings added to the Gillette College campus include the Carter Health Science Center, Technical Education Center, and Tanner Village Residence Living.