Counseling Services
We care about student success and quality of life. Through the Northern Wyoming Community College District (NWCCD) Counseling Services, we provide holistic and confidential mental health services. We strive to educate, empower, and support NWCCD students to promote personal, interpersonal, professional, and academic growth. Information disclosed in session is held to the American Counseling Association's standard of confidentiality.
NWCCD Counseling services offers individual, couples, and group counseling to NWCCD students. All individuals in counseling must be enrolled at NWCCD. We offer consultations, referrals, and crisis intervention.
We assist students struggling with symptoms of:
Depression
Anxiety
Substance abuse
Developing healthy relationships
Grief and loss
Panic disorders
Text anxiety
PTSD
Trauma
Other Services
Crisis Intervention
If a crisis occurs, the counselor can assist the person in the use of problem solving and stress management skills to regain a sense of control and return to their prior level of healthy functioning.
Community Referrals
Community referrals will be provided for those needing intensive counseling, drug/alcohol evaluations, long-term counseling, or psychiatric medical services.
Consultations
Free consultations are available for students, parents (with appropriate release of information), faculty, or staff on mental health related concerns, community or online resources, or classroom issues. If we cannot be of help, we will direct you to someone who can.
Presentations
Presentations, workshops, and awareness events are offered to discuss mental health related issues. Workshops and consultations may be requested at any time.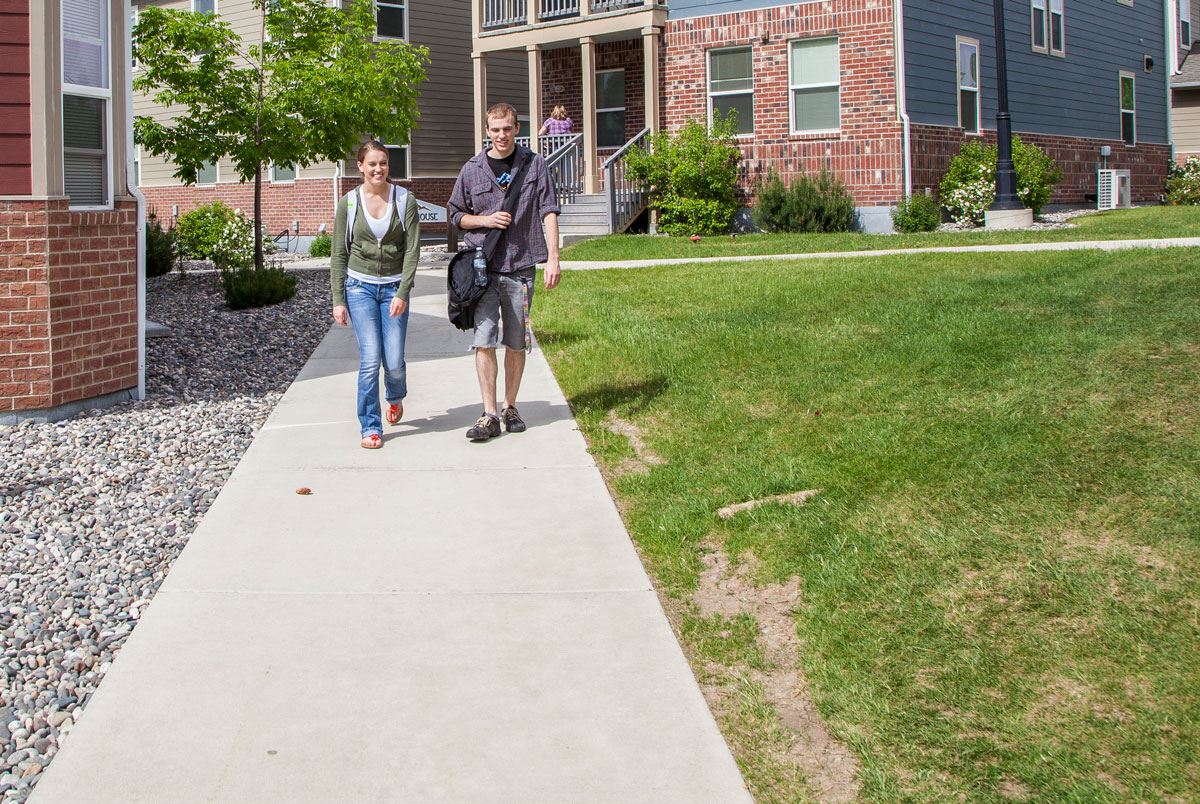 If you are in need of emergency medical services, please call 911.
Sheridan Emergency Contacts
Sheridan County Mental Health Crisis Line: 307-674-4405
Sheridan Advocacy and Resource Center Crisis Line (Domestic violence/sexual assault crisis line): 307-672-3222
Gillette Emergency Contacts
Campbell County Behavioral Health Services:
307-688-5050 (Crisis Line 24/7)
307-688-5000 (Business Hours Phone)
Gillette Abuse Refuge Foundation Hotline (Domestic violence/sexual assault crisis line): 307-686-8070
Johnson County Emergency Contacts
Johnson County Mental Health Crisis Line: 307-674-4405
Johnson County Family Crisis Center (Domestic violence/sexual assault crisis line): 1-800-684-2030
National Emergency Contacts
National Suicide Prevention Lifeline:
1-800-273-8255 (TALK)
Crisis Text Line:
Text 741-741
Counselors are here for students
NWCCD counselors offer dozens of outreach events to students throughout the year, actively engaging them through student events and activities. Individually, counselors focus on short-term treatment directed at helping students function in the college environment.
Students are encouraged to meet with counselors for consultation, crisis intervention, and/or help with academic or interpersonal concerns. Students and their counselors will determine the best approach for you. Counselors work with students to accommodate busy schedules. If the student requires additional and/or intensive services, the counselor will work with the student to connect with agencies in the surrounding community for services.
Gillette College Campus
Susan Serge, M.A., LPC, NCC
Director of Student Affairs, Counseling & ADA Services
Gillette College Main Building, Rm. 206D
300 West Sinclair
Gillette, WY 82718
307-681-6082
sserge@sheridan.edu