Sheridan College will welcome The Helios Trio to perform on Friday, Sept. 9 at 7 p.m. at Kinnison Hall inside the Whitney Center for Arts. This ticketed event is open to the community. Tickets are $10 and are available to purchase at Whitney Center for the Arts.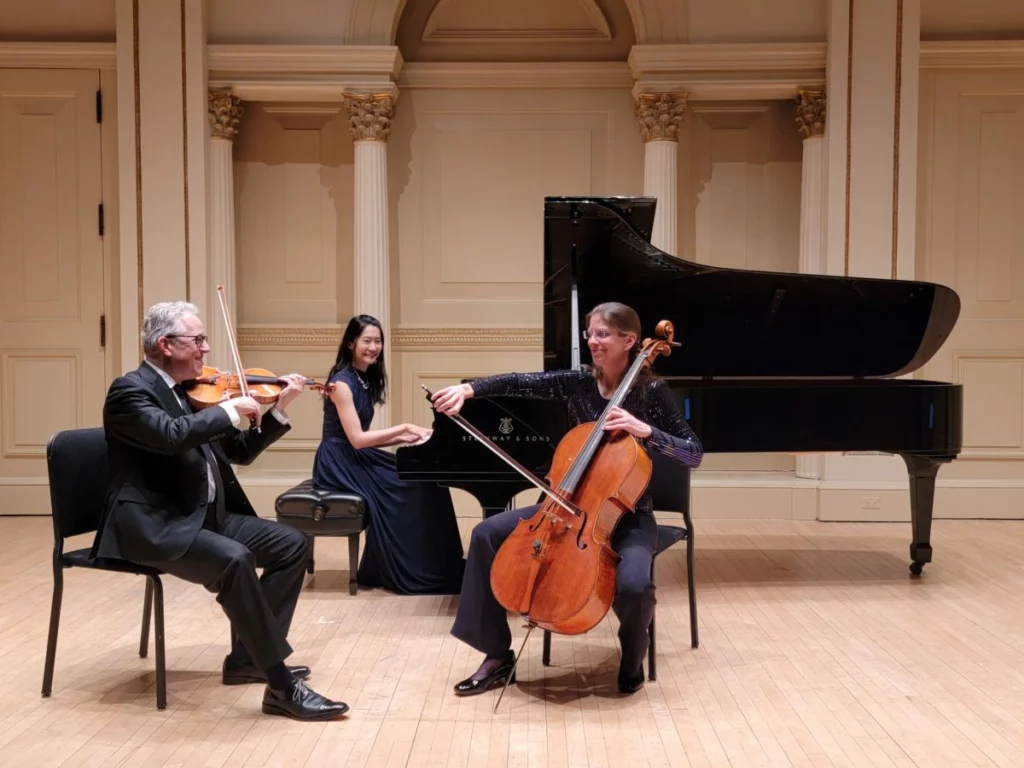 The Helios Trio is a dynamic ensemble composed of artist faculty from the University of Wyoming who has earned international acclaim. The trio is fabricated with rich and diverse backgrounds, creating probing and passionate interpretations of the great piano trio repertoire.
According to the Helios Trio's website, the trio stars Beth Vanderborgh, a cellist who maintains a vigorous performing, teaching, and recording career. Vanderborgh was the top prize winner of the Washington Society for Arts and Letters Cello Competition, as well as the Baltimore Chamber Awards. The second member of the trio is the violinist, John Fadial. Fadial has maintained a multifaceted international career as a chamber musician, concertmaster, soloist, and pedagogue, performing in multiple styles while earning international acclaim. The third member of the trio is Chi-Chen Wu, a pianist who has performed as a recitalist, chamber musician, and concerto soloist nationally and internationally.
The trio represented the United States at the international Debussy Centennial Conference in Oviedo, Spain in 2018.
For more information on this event or to purchase tickets, visit www.sheridan.edu/arts or call the Box Office at (307)-675-0360. Whitney Center for the Arts is located on the Sheridan College campus at 1 Whitney Way, Sheridan, WY 82801.