Historian and author Donovin Sprague will join the Sheridan College faculty as a Visiting Professor of History this fall. Sprague, an enrolled member of the Cheyenne River Sioux tribe, will spend a year on the campus teaching a variety of courses in the College's history department including the History of North American Indians.  According to Sarah Heuck Sinclair, Sheridan College Dean of instruction the addition of a visiting history expert provides students and community members an opportunity to examine history from a fresh perspective.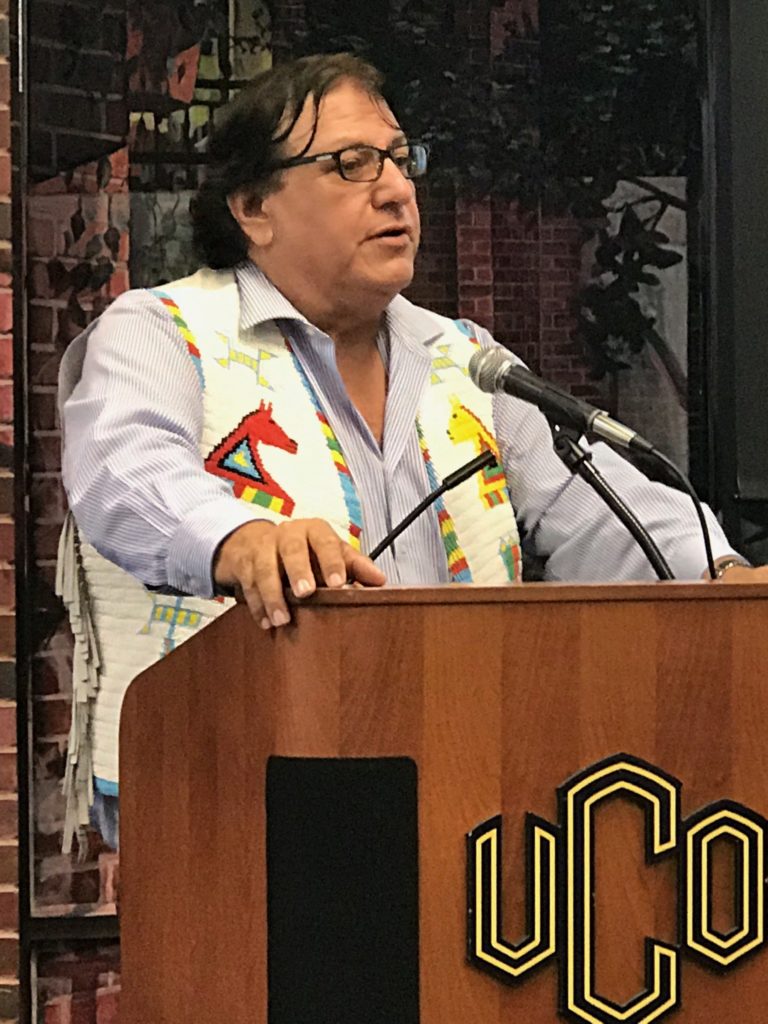 In addition to teaching, Sprague will also work with students in the Multicultural Center, explained Vice President of Student affairs, Dr. Leah Barrett. The relatively new center serves as an inclusive place for all students to gather and many on campus hope that Sprague's experience will help energize the programs held there.
"Donovin's presence on our campus will help highlight the important regional history that continues to shape and affect our community. Students will benefit from his extensive experience and his ability to contextualize important historical events. We are excited to welcome him to campus," said Barrett.
Sprague lives in Rapid City; South Dakota serves has his home base for conducting regional tours to historic American Indian sites. He teaches part-time for Black Hills State University and serves as a speaker and scholar with the South Dakota Humanities Council. A descendant of Chiefs Hump and Crazy Horse, Sprague has published eight books about his ancestors, the culture of the Lakota people, and the history of American Indian tribes. Sprague has also contracted with the National Museum of the American Indian in Washington, D.C. His work with Smithsonian artifacts remains on permanent display at the George Gustav Heye Center in New York City. He has appeared on the History Channel and on PBS's History Detective program. Community members or students interested in enrolling in Sprague's courses may contact Sheridan College admissions staff or Sarah Heuck Sinclair, 307-675-0505. Fall classes at the Northern Wyoming Community College District begin on Monday, August 26.