FOR IMMEDIATE RELEASE:
May 13, 2019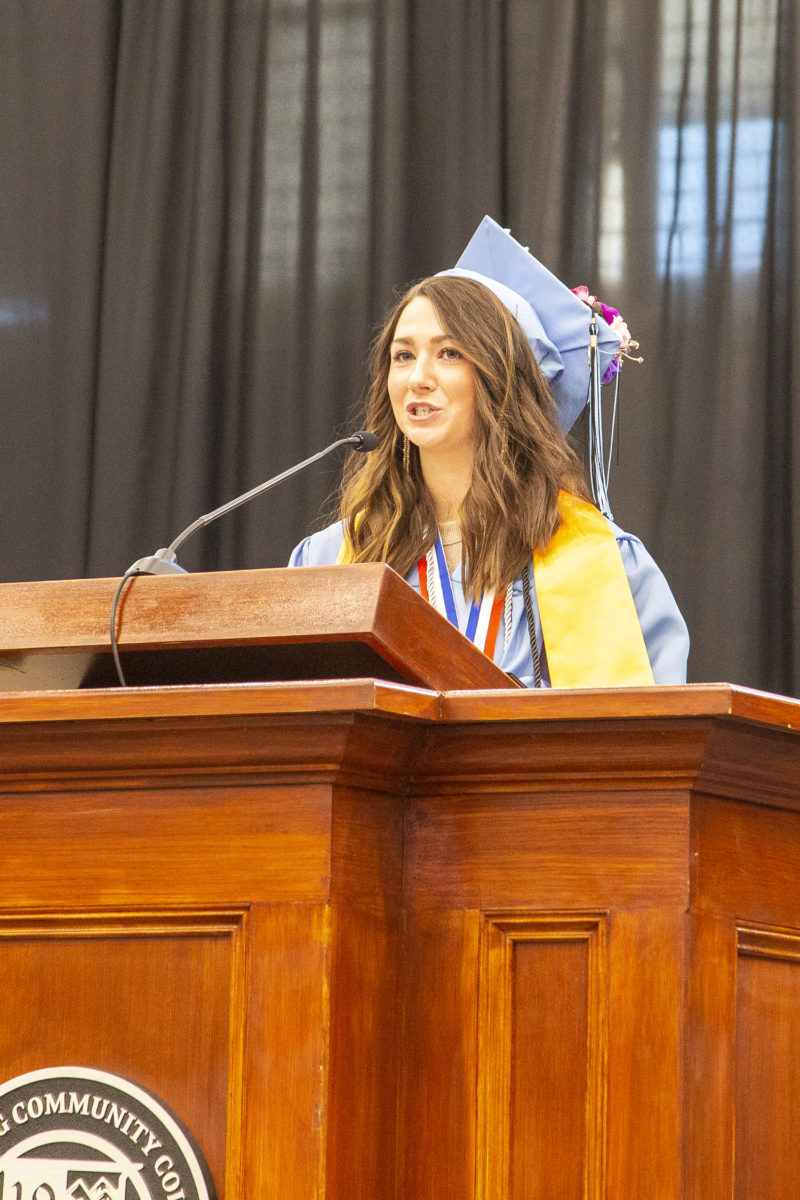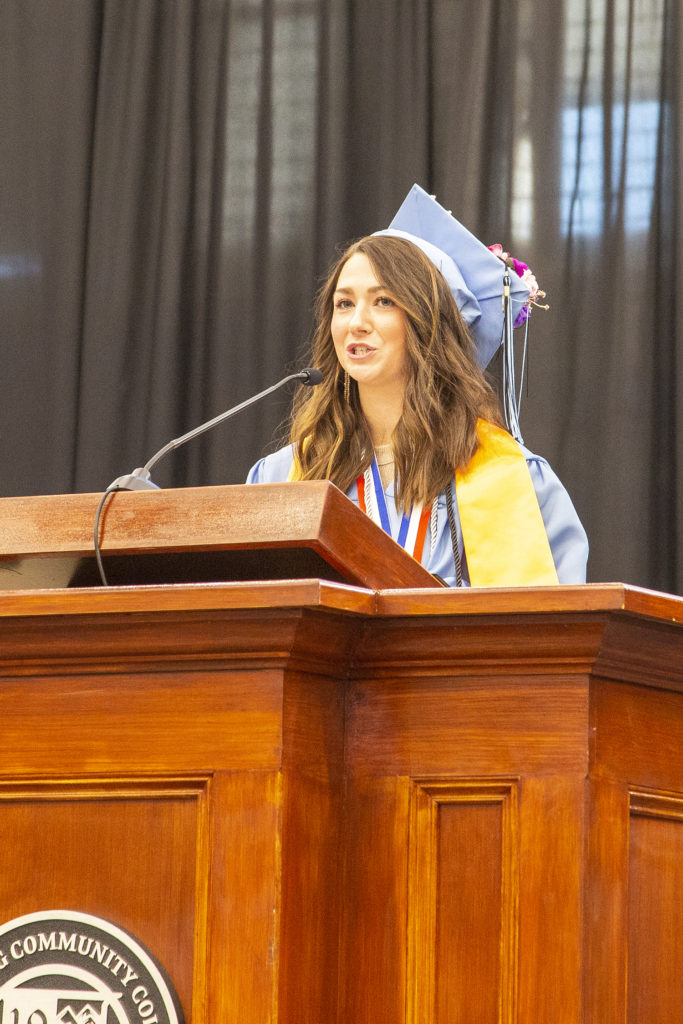 Gillette College graduate Samantha Power is the recipient of this year's President's Award. The announcement came as a surprise to Power during Friday's Commencement Ceremony at the Pronghorn Center.
From Mandan, North Dakota, Power received her Associate of Science in General Studies and graduated with a 4.0 cumulative GPA. A student athlete, she was a member of the Gillette College women's soccer team.
This past March, Power served as president of the Gillette College Student Senate and represented Gillette College in Washington, D.C., at the Community College National Legislative Summit. She was also selected as Wyoming's 2019 New Century Transfer Pathway Scholar.
In addition, Power is a member of the National Society of Leadership and Success, the Gillette College Student Activities Board and served as a Gillette College Student Ambassador. She is also the regional vice president of Phi Theta Kappa.
"Samantha has been described as one of the best students to have come through Gillette College," said President Dr. Paul Young. "It has been a great honor to get to know and work with her, and we thank her for serving as an outstanding representative of Gillette College."
Power is continuing her education at the University of Wyoming Honors College this fall where she plans to pursue her bachelor's in speech, language and hearing science. Her goal is to become a speech pathologist and work with children.
"This has been the best decision I've ever made to come to Gillette College," Power said during her acceptance speech. "It has been an opportunity to grow on so many different levels. I wouldn't be here without all of the staff, faculty and my fellow students."
One Gillette College graduating student receives the President's Award each year and is selected based on cumulative GPA and their participation and leadership within both Gillette College and the broader community.