Sheridan College's Holiday Swing '22 concert will be presented on Friday, Dec. 9, at 7 p.m. inside Kinnison Hall at the Whitney Center for the Arts. This concert is free and open to the public. A non-perishable donation to the People Assistance Food Bank is appreciated.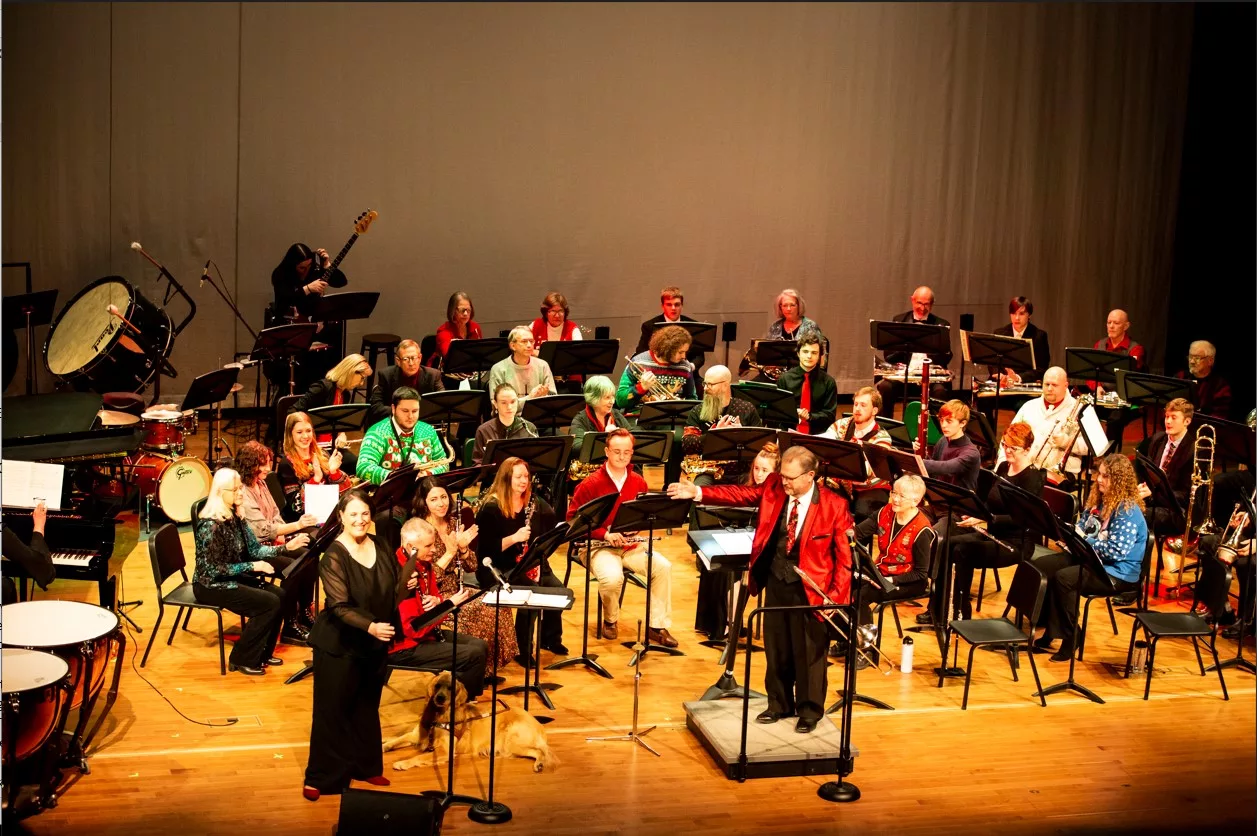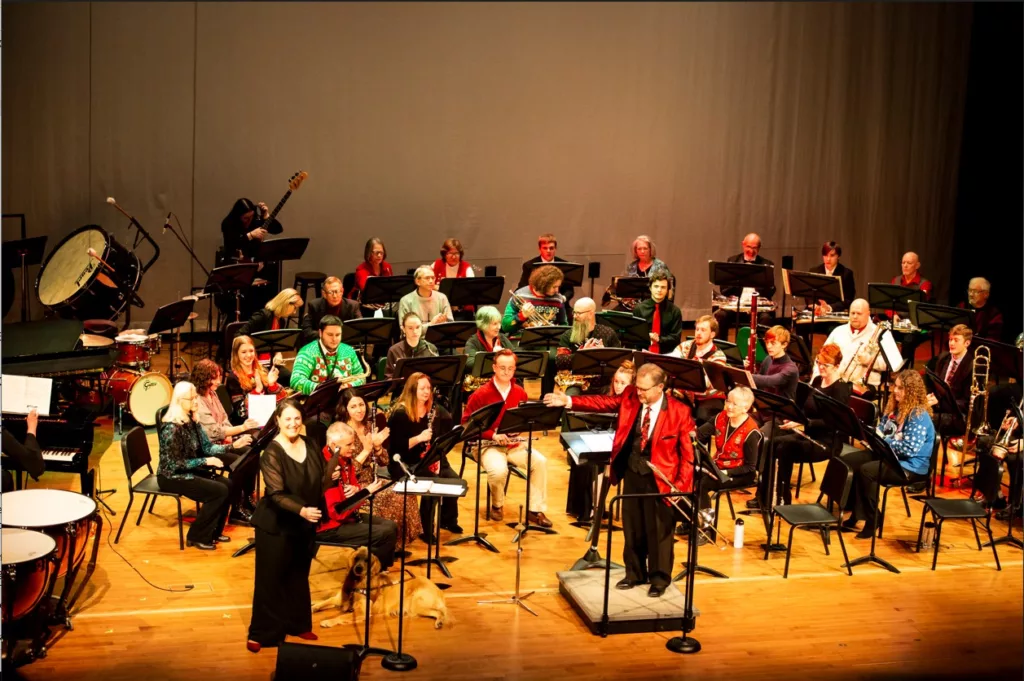 Holiday Swing '22 is directed and produced by Dr. Eric Richards, Director of Bands and Jazz Studies at Sheridan College. The concert features the SC Trombone Choir, Symphony Band, and Jazz Ensemble Big Band. The evening's program highlights Christmas and Chanukah music for the wind band and jazz treatments of holiday classics.
Vocal soloist, Sofia DeLuca, will sing an arrangement of Irving Berlin's "White Christmas."
Local saxophonist, Tab Barker, will play Mel Tormé's jazz classic, "The Christmas Song." First-year music major, Mathew Tipich, will sing "Blue Christmas." The concert will also include the premiere of Richards' new arrangement of "Cantique du Noel (O Holy Night)," featuring a trio of SC music students: Amanda Cahhal, Madisyn Danforth, and Blessing Okanigbuan. The concert finale is a new setting of the spiritual "Go Tell It On The Mountain" featuring vocal soloist Zach Allen.
"Our students and community musicians along with our cast of excellent soloists look forward to presenting Sheridan College's musical holiday gift to our community," Richards said. "We are very grateful for their wonderful support for the arts."
For more information on this event, visit www.sheridan.edu/events/holiday-swing/ or call the Box Office at (307)-675-0360.