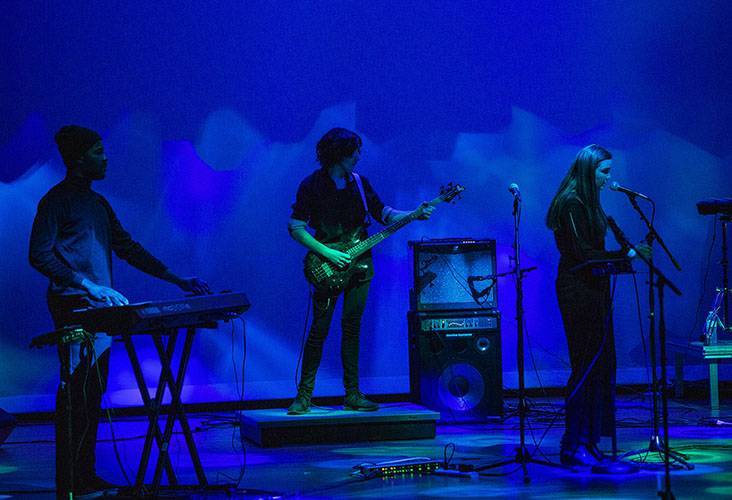 Music Tech Camp
Sheridan College, in partnership with the Witzel Family Foundation, will host a music technology summer camp July 26 through July 30, 2021 designed for 14 to 18-year-old students with an interest in music production, recording audio and using technology to create music. The camp runs from 8:30 a.m. to 5 p.m. each day and costs $300 if registration is complete by June 1 and $400 from June 2 onward.
Through the use of hands-on learning with modern recording equipment and computer technology, students will be introduced to the world of audio engineering and digital music composition. Camp participants will work closely with Sheridan College faculty to learn concepts and skills in many areas of music technology, including songwriting within a digital audio workstation, how to record instruments and full bands, acoustics, as well as music theory and keyboard skills.
"We are thrilled to partner with the Witzel Foundation to be able to offer this unique opportunity to our local junior and high school students," said Dean of Visual and Performing Arts Rachel Bergman. "If a student is interested in music production, this is a fun, engaging way to explore and learn more from experienced college faculty members."
Students will also have the opportunity to participate in masterclass demonstrations with audio professionals and musicians either in person or via Zoom. In addition, the Eric Richards Ensemble will be in residency on campus during the week, and students will get the opportunity to record with professional jazz musicians as well as assist with the production of a concert. At the end of the camp, students will have created their own piece of recorded music to share with their friends, family and the world.
For more information and to register, go to https://nwccd.formstack.com/forms/musictechcamp.