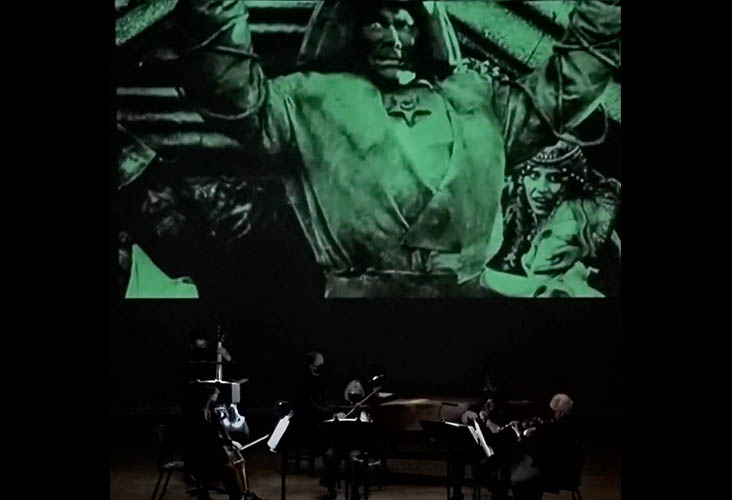 Wyoming Baroque: The Golem
Join us on October 3rd at 4pm for a performance of the Wyoming Baroque: The Golem, in Kinnison Hall in the Whitney Center for the Arts.
This unique concert experience features the premiere of a new musical score (composed by Dr. Mark Elliot Bergman) performed live by Wyoming Baroque and presented with the 1920 Expressionist silent film classic The Golem. Set in the Jewish ghetto of Prague circa 1600, the film narrates Rabbi Judah Loew's attempts to animate a mysterious and dangerous clay creature. The instruments with which the ensemble performs are all replicas of 17th-century instruments, consistent with the film's setting.