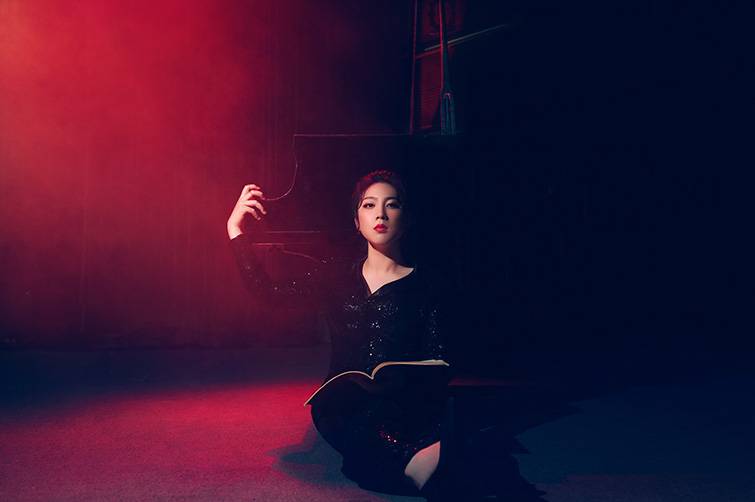 Wei Luo
Sunday, Feb. 12, 2023 at 4 pm in Kinnison Hall at the Whitney Center for the Arts.
Wei Luo is recognized as one of the most significant pianists of her generation. Already in her young career she has performed on many of the world's leading stages. In 2019 her self-titled debut album was released on Universal Music Group's Decca Gold label. The album was featured by Gramophone Magazine as one of the most exciting new releases. San Diego Union Tribune said: "This recording reveals a dazzling artist with an astonishing range of colors at her disposal, put to the service of a confident young soul whose musicality suggests the experience of someone two decades older."
This past year Wei gave a 13-concert recital tour throughout China's major cities and venues including Shanghai Concert Hall, Beijing National Center of Performing Art, Guangzhou Opera House, Harbin, Chongqing and Guiyang, among others. She also performed with leading orchestras including Shanghai Symphony Orchestra (Beethoven Concerto No. 4), Guangzhou Symphony Orchestra (Rachmaninoff Concerto No. 2) and the National Center of Performing Arts Orchestra (Prokofiev Concerto No. 3). For World Sleep Day 2021, Wei participated in a campaign by Universal Music Group, along with 18 other UMG musicians worldwide, in which she recorded "Nocturne" by Grammy award winning composer Christopher Tin.
Ticket Pricing Adult: $30; Senior/Veteran: $20; Student (K-12, non-SC): $10
Sheridan College students may attend for free.
Box Office | 307-675-0360 | arts@sheridan.edu
Hours: Mon. – Fri. 12:30pm – 3:30pm
The Box Office is open one hour prior to all events.