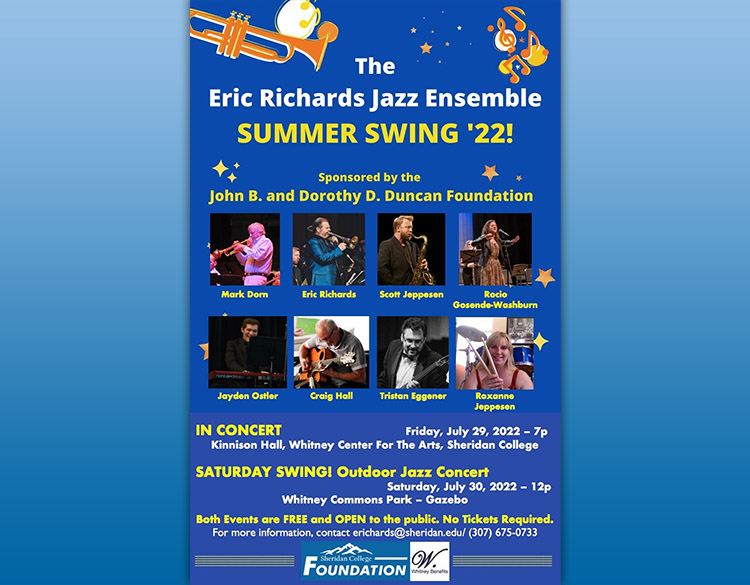 Summer Swing '22
Saturday, July 30 at 12pm outside at the Whitney Commons Gazebo near downtown Sheridan.
Featuring Mark Dorn, Eric Richards, Scott Jeppeson, Rocio Gosende-Washburn, Jayden Ostler, Craig Hall, Tristan Eggener, and Rozanne Jeppeson.
Directed by Dr. Eric Richards.
Both events are free and open to the public!
Sponsored by the John B. and Dorothy D. Duncan Foundation, Whitney Benefits, and the Sheridan College Foundation. 
For more info contact erichards@sheridan.edu / (307)675-0733