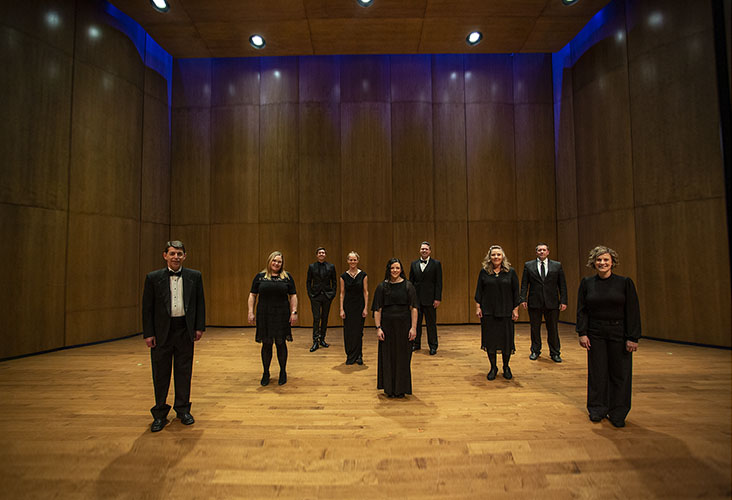 Skyline Singers
Saturday, November 11th at 7 pm in Kinnison Hall at the Whitney Center for the Arts.
Skyline Singers is the professional Chamber Choir in residence at Sheridan College. Members of this group come from across Wyoming and Montana, and all of them are working professional musicians. Skyline Singers specializes in a cappella music of the past 500 years in a variety of styles.
Ticket Pricing: Adult: $25; Senior/Veteran: $15; Student (K-12, non-SC): $10
Box Office | 307-675-0360 | arts@sheridan.edu
Hours: Tues. & Thurs. 1:00-3:00pm Wed. & Fri. 12:00-3:00pm
The Box Office is open one hour prior to all events.