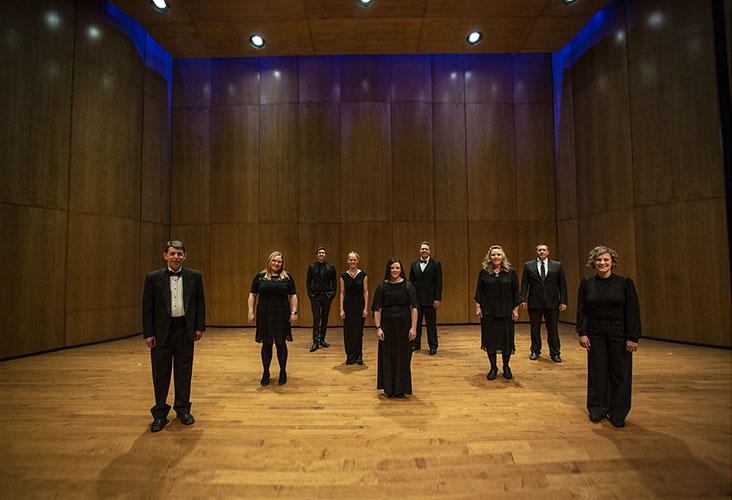 Skyline Singers
Saturday, Jan. 14 at 7 pm in Kinnison Hall at the Whitney Center for the Arts.
Skyline Singers is a professional choir in residence at the Whitney Center for the Arts at Sheridan College in Sheridan, Wyoming.  Our specialty is a cappella music, ranging from plainsong to part-songs, madrigals to motets, and from vocal jazz to contemporary pop.
Ticket Pricing: Adult: $25; Senior/Veteran: $15; Student (K-12, non-SC): $10
Box Office | 307-675-0360 | arts@sheridan.edu
Hours: Tues. & Thurs. 1:00-3:00pm Wed. & Fri. 12:00-3:00pm
The Box Office is open one hour prior to all events.