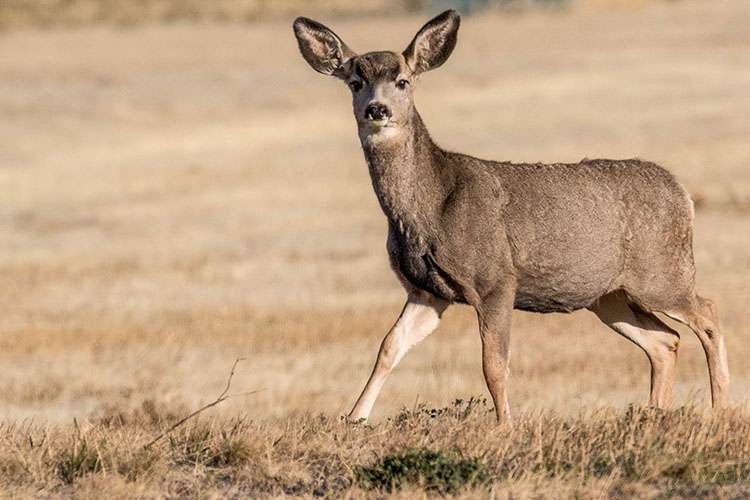 Science Museum Lecture | Chronic Wasting Disease
Wednesday, Sept 21st at 7pm
Speaker: Hank Edwards, Supervisor, Wildlife Health Lab, WGFD, Laramie
Location: Mars Ag Center (MAC) 201, Sheridan College
Also available via Zoom Webinar at the event time
Free and open to the public.
 Abstract:
Chronic wasting disease (CWD) is a fatal nervous system disease of cervids (the deer family) caused by an infectious protein or prion.  The disease was first detected in Wyoming in 1985, and has since spread to 34 out of 37 mule deer herd units and 15 of the 36 elk herd units in the state.  To date, prevalence of chronic wasting disease has exceeded 65% in mule deer and 14% in elk in some hunt areas.  Not all herds are experiencing high CWD prevalence, but wildlife managers are concerned about how this disease may affect cervid populations in the future. This presentation will provide an update on what we know about CWD as a disease, in the state, and in the Sheridan Region, with time for questions at the end.
 Biosketch:
Hank Edwards has led the Wyoming Game and Fish Department's Wildlife Health Laboratory (WHL) for over 25 years.  The WHL is responsible for disease surveillance in wildlife, but primarily focuses on brucellosis in elk and bison; chronic wasting disease in deer, elk and moose; and respiratory disease in bighorn sheep.  Hank received a Bachelor of Science degree in Molecular Biology in 1991 and a Master's in Veterinary Science in 1995 from the University of Wyoming.