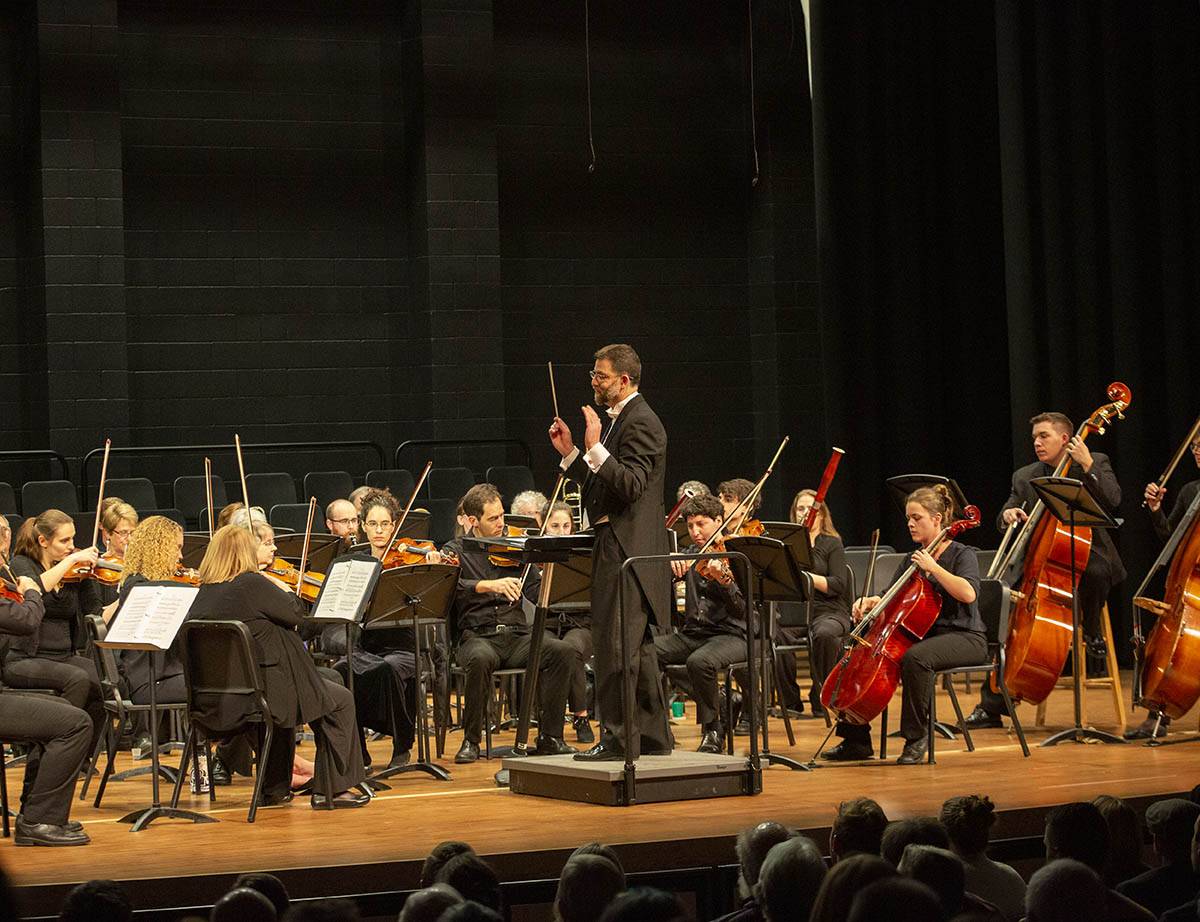 SC Symphony Orchestra
Saturday, Dec. 10 at 7 pm in Kinnison Hall at the Whitney Center for the Arts.
The SC Symphony Orchestra presents Heroes and Heroines of the Orchestra, directed by Dr. Mark Bergman.
Joan Tower's Fanfare for the Uncommon Woman No. 2 
Horatio Parker's A Northern Ballad 
Samuel Coleridge-Taylor's Hiawatha Suite 
Photo choreography by Dainis Hazners
Free and open to the public.