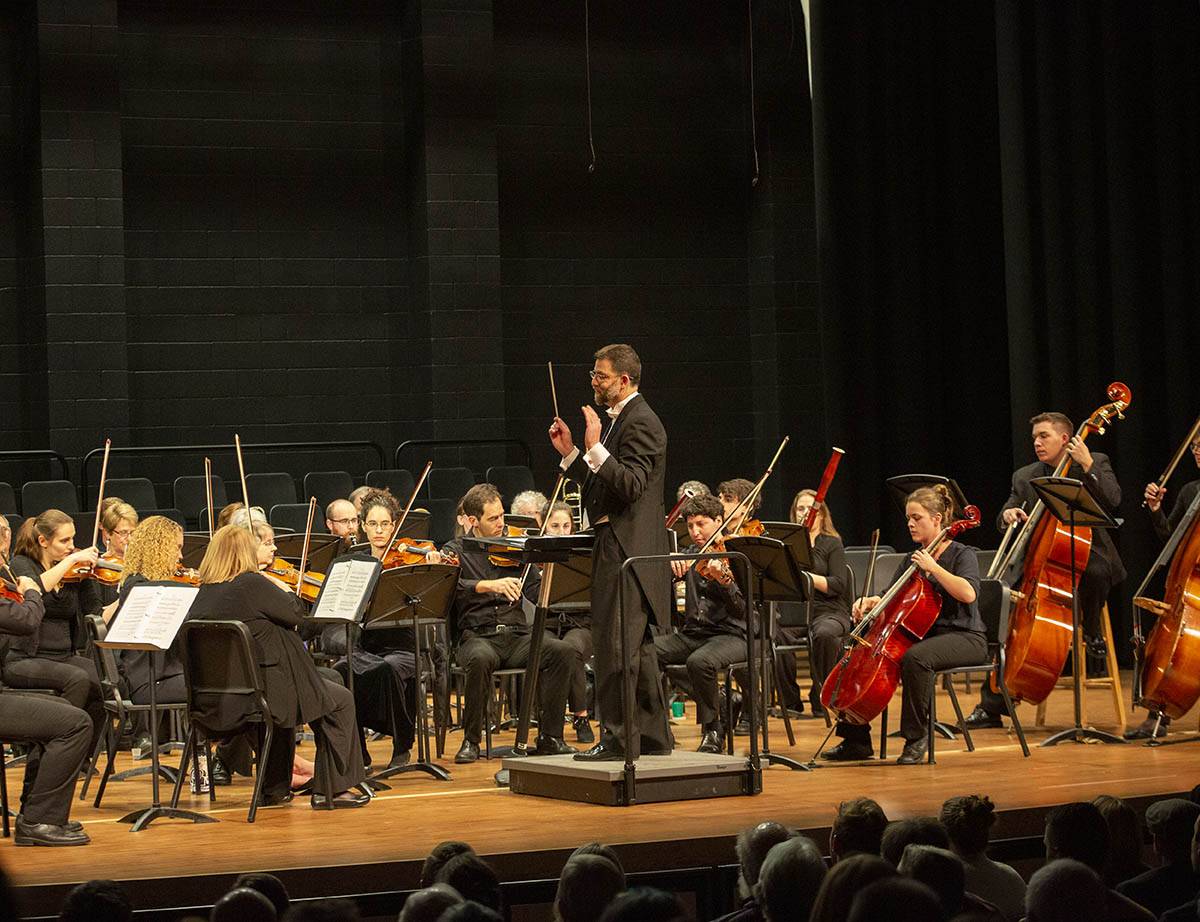 SC Symphony Orchestra
Saturday, May 6 at 7 pm in Kinnison Hall at the Whitney Center for the Arts.
Opera, by George! 
The SCSO celebrates two of our favorite musical Georges! The program opens with Gershwin's An American in Paris and concludes with opera excerpts by Georges Bizet. Directed by Dr. Mark Elliot Bergman.
This concert will also be live streamed.
Free and open to the public.