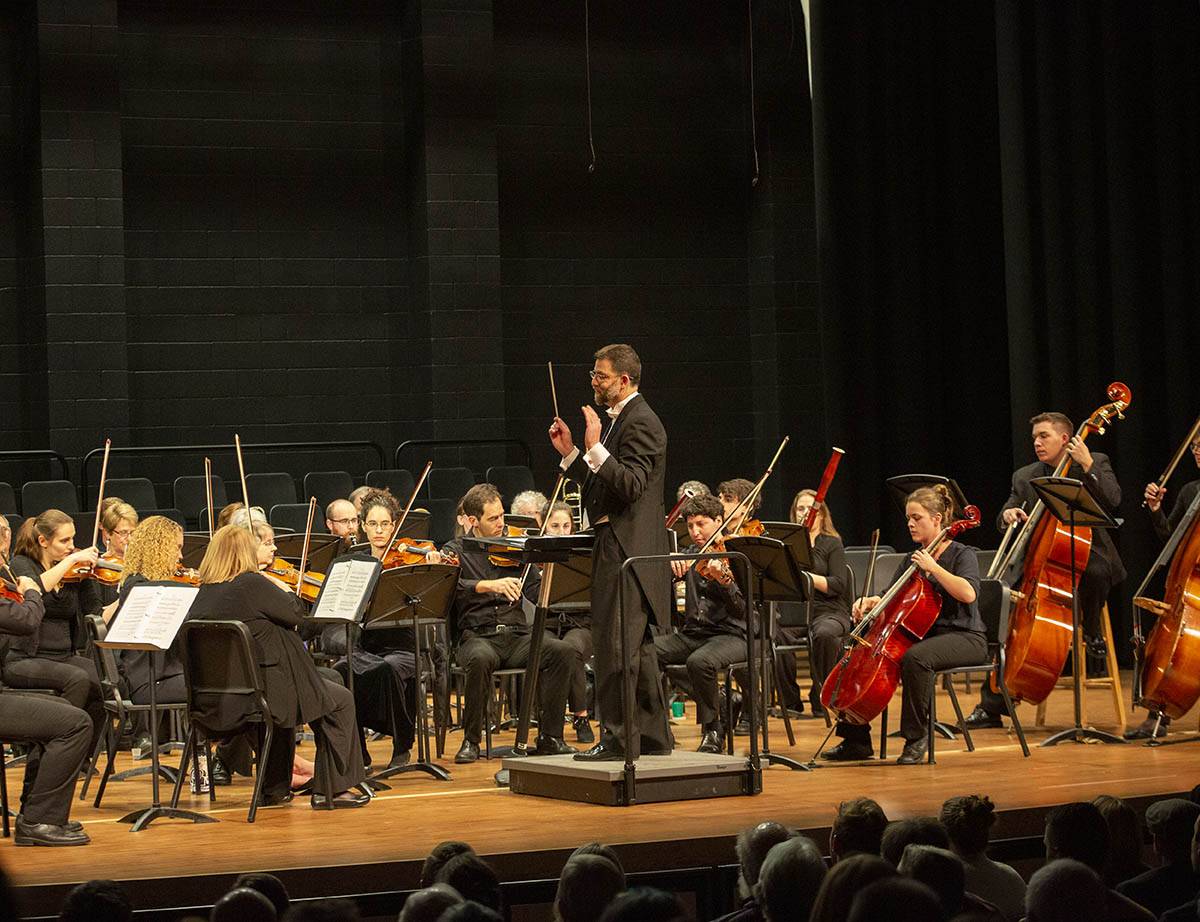 SC Symphony Orchestra & SC Choirs
Saturday, May 6 at 2:30 pm in Kinnison Hall at the Whitney Center for the Arts.
Opera, by George! 
Travel to Paris without a passport! The SCSO, SC Choirs, and vocal soloists take audiences to France through the power of music. Featuring George Gershwin's iconic tone poem An American in Paris and excerpts from Georges Bizet's scintillating opera Carmen, this orchestral program is full of excitement. It's opera, by George!
This concert will also be live streamed.
Free and open to the public.