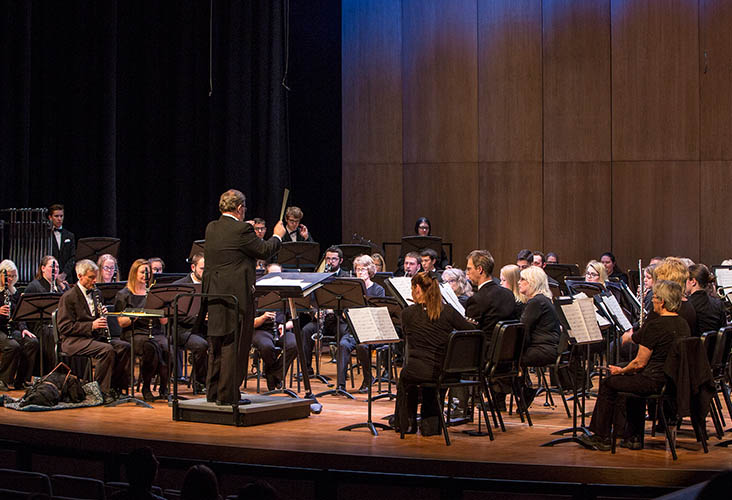 SC Symphony Band and Brass
Join us on March 13 at 4pm for a performance by the Sheridan College Symphony Band & Brass in Kinnison Hall in the Whitney Center for the Arts.
The Brass and Wind Ensembles of SC Bands return with a diverse afternoon program of music. The program will feature the Symphony Band, Concert Brass Ensemble, and Trombone Choir.
This event is free and open to the public.