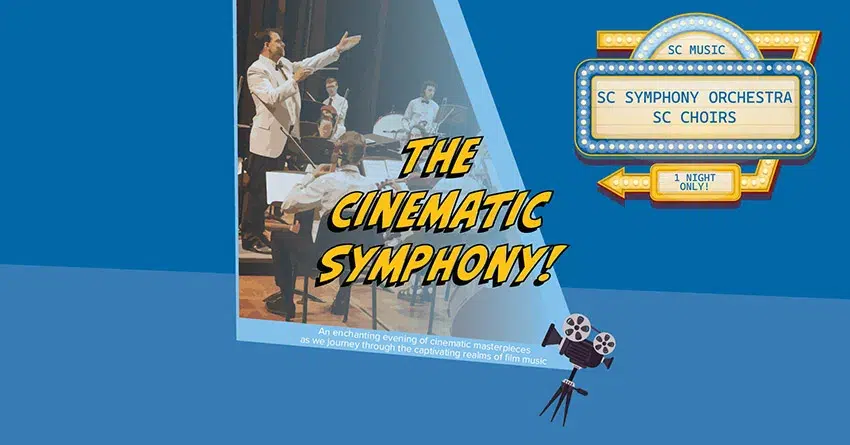 Cinematic Symphony
Sheridan College music presents The Cinematic Symphony! with the SC Symphony Orchestra and the SC Choirs on Sunday, December 3rd at 4pm in Kinnison Hall at the Whitney Center for the Arts.
This promises to be an enchanting evening of cinematic masterpieces as we journey through the captivating realms of film music, featuring the works of renowned composers and the powerful stories they have helped to tell. Amongst works by Tchaikovsky, Sibelius, Beethoven, Powell, and Mussorgsky, we will also feature the world premiere of SC faculty professor Dr. Christian Erickson's Epic Awesome Miniatures.
This will be a sensory feast, taking you on a captivating journey through the worlds of both classic and contemporary cinema.
Free and open to the public.