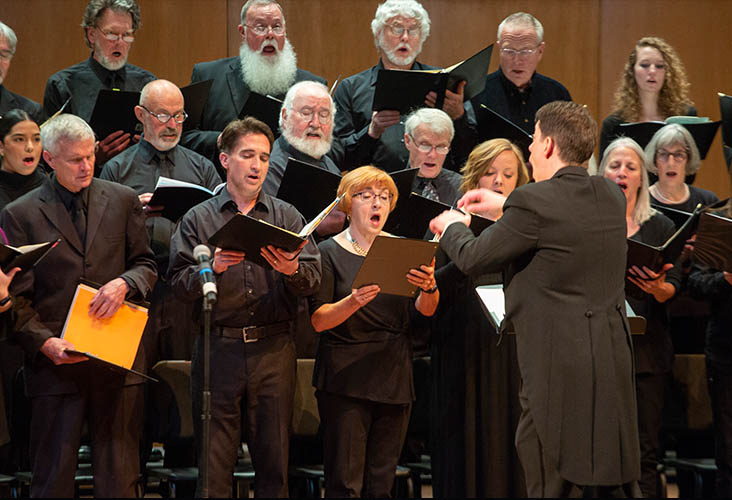 Sheridan College Choirs Concert
Tuesday, Nov. 29 at 7 pm in Kinnison Hall at the Whitney Center for the Arts.
This concert will feature the Collegiate Chorale and the Sheridan College Chamber Choir, as they combine to present a performance of Beethoven's Mass in C, Op. 86.
Prince Nicholas Esterhazy II commissioned this Mass, which Beethoven modeled upon existing works by Joseph Haydn. The Mass received its first performance in 1807, and although it was not received particularly well, subsequent performances have earned it a spot in the standard repertoire. Beethoven himself conducted excerpts from the Mass at a concert in 1808 which also featured the first public performances of his Fifth and Sixth Symphonies.
The Mass in C is an extended work of five movements, and lasts about 50 minutes. The choirs will be joined by a quartet of local soloists: Gina Feliccia (Soprano), Mary Hayward (Alto), Tony Sawyer (Tenor) and Dan Burgess (Bass). The Mass will feature Loretta Tonak at the piano, and will be conducted by Dr. Robert Psurny, Director of Choirs and Vocal Studies.
Free and open to the public.