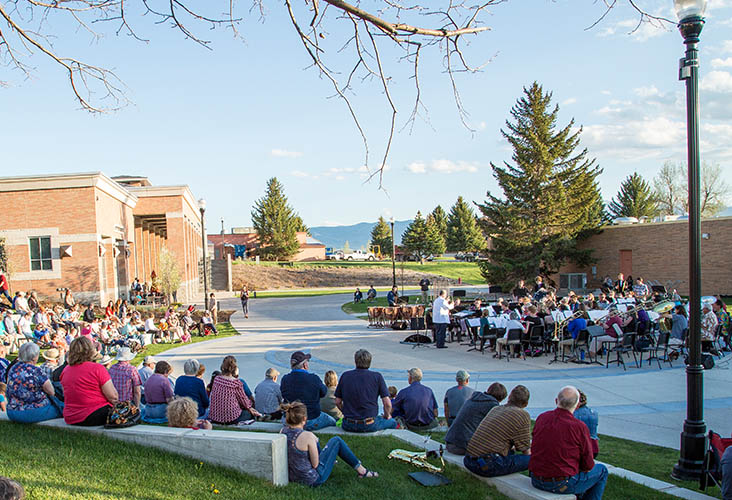 SC Bands POP Concert
Join us on Thursday, May 12, 2022 at 7p.m. in Kinnison Hall of the Whitney Center for the Arts for the annual SC Bands/Jazz Spring Pops Concert. This family friendly concert celebrates music by Sheridan College students and community musicians in the Trombone Choir, Concert Brass Ensemble,  Jazztet, Jazz Ensemble and Symphony Band.
The informal 'year-in-review concert' will feature everything from marches to film-inspired music to funk, jazz and blues. This annual Graduation Week tradition celebrates music created by our ensembles throughout the year and closes the semester with a wonderful musical experience.
This event is free and open to the public.