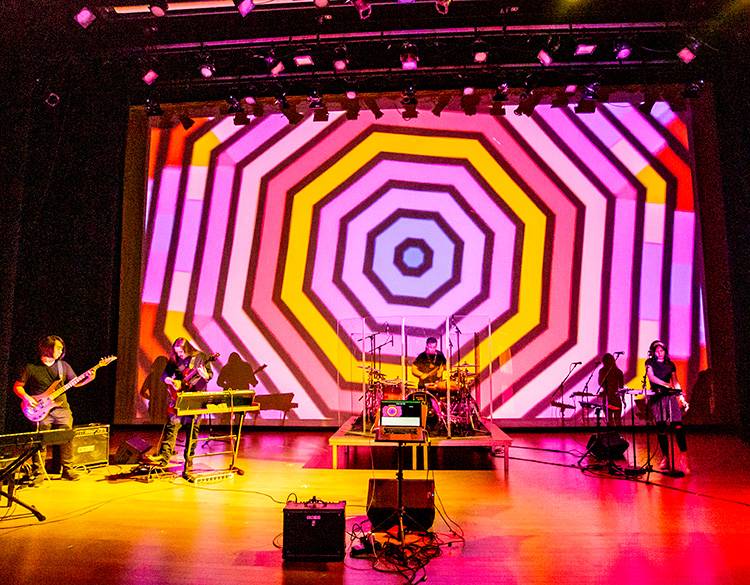 PRISM '23 Featuring M.E.A.T.
Thursday, April 13 at 7 pm in Kinnison Hall at the Whitney Center for the Arts.
The annual Prism concert showcases the best in chamber ensembles at Sheridan College. This year audiences will be treated to performances by the SC Chamber Choir, the SC Flute Choir, and more. Headlining as always is the multi-sensory experience that is the Music Ensemble of Audio Technology (M.E.A.T.).
This event will also be live streamed.
Free and open to the public.