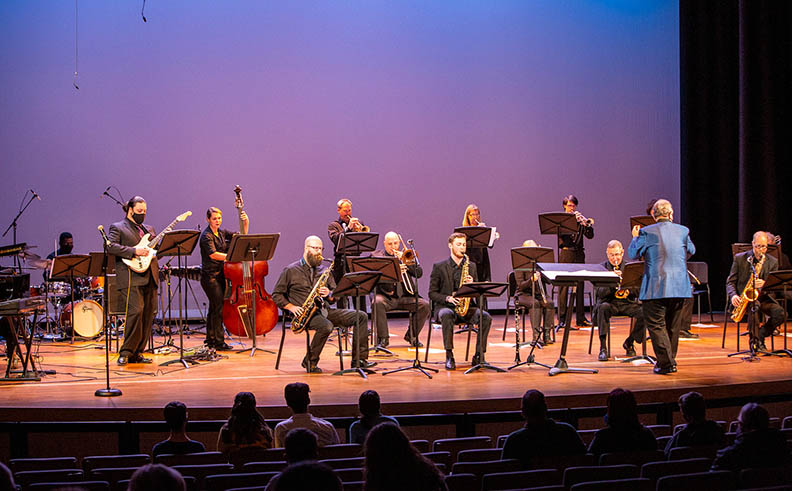 Jazz@SC
Thursday, March 2 at 7 pm in Kinnison Hall at the Whitney Center for the Arts.
Directed by Dr. Eric Richards, expect an exciting evening of concert jazz!
The concert will showcase the Sheridan College Jazztet and Sheridan College's Jazz Ensemble. The program features contemporary and classic jazz selections from Jimmy Heath, Herbie Hancock, Mark Taylor, Ahmad Jamal, Duke Ellington, Count Basie, and Sheridan College's very own Colin Stroup and Eric Richards.
"The Jazz Ensembles of Sheridan College are eager to present our Spring '23 concert featuring SC's Jazztet combo, and SC Jazz Ensemble big band," said Dr. Richards. "Our students and community musicians are ready to create some wonderful music for you!"
This concert will also be live streamed.
Free and open to the public.