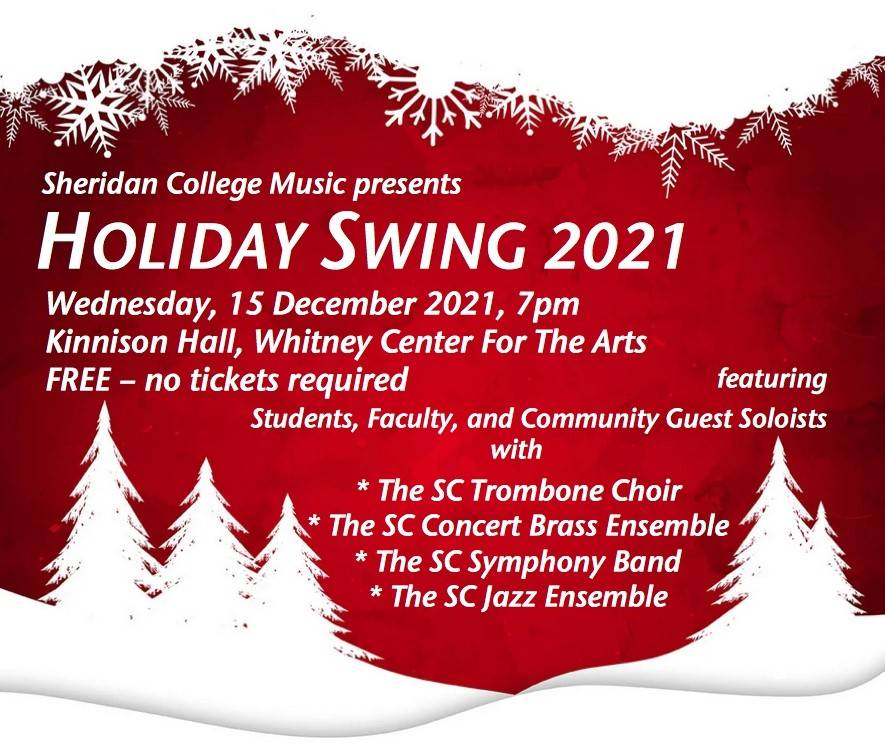 Holiday Swing 2021
Join us for our Holiday Swing 2021 on December 15 at 7pm in Kinnison Hall in the Whitney Center for the Arts.
Our Holiday Swing concert is SC Music's annual holiday gift to the Sheridan community. It has proven to be one of the most popular musical events of the year. The program features vocal soloists and holiday music for brass, winds, and jazz ensembles. Don't miss it!
This concert is free and open to the public.