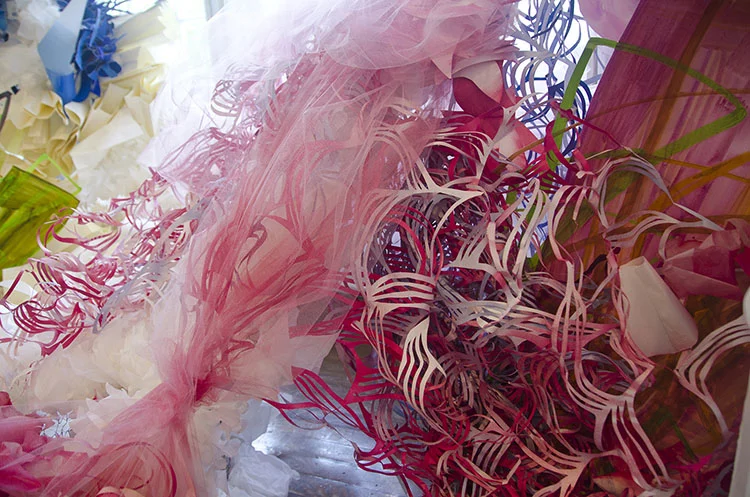 Artist | Emily Moores
Join us Thursday, Dec. 8 at 4 pm for an artist talk and opening reception at the Whitney Center for the Arts.
Exhibition will be on display in the Edward A. Whitney Gallery until February 15.
Emily Moores is a visual artist living and working in Cincinnati, Ohio. Her work consists of hand-cut and ornately layered materials, which create both wall works and large scale installations. Emily's work investigates the playful engagement of the body as essential to understanding and experiencing spaces or objects.
Emily was selected as one of the Women to Watch 2020 by the Ohio Arts Council's Riffe Gallery in collaboration with the Ohio Advisory Group of the National Museum of Women in the Arts. She created 'Let's Celebrate,' a large scale installation consisting of wood, paper and fabric.
Emily earned her BFA from The Cleveland Institute of Art in 2008 and her MFA from The University of Cincinnati in 2014. She has shown her work regionally and nationally, including the Akron Art Museum (OH), the Contemporary Arts Center (OH), the Ruffin Gallery (VA), the Loudon House (KY), and the Dougherty Arts Center (TX). Emily Moores was a recipient of the Ohio Cultural Arts Individual Artist Award, the Summerfair Individual Artist Grant and the ArtPrize Seed Grant.
Free and open to the public.