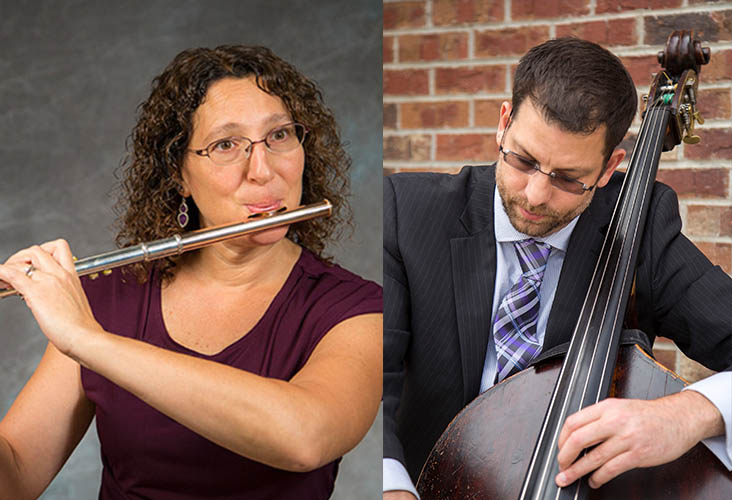 Drs. Bergman Flute/Bass Recital
Join us for Drs. Bergman Flute/Bass Recital on Saturday, Oct. 1 at 7 pm in Kinnison Hall in the Whitney Center for the Arts.
With Kathy McNickle, piano.
The bass and cello portion of the concert will include "Three Waltzes for Double Bass Alone" by Domenico Dragonetti, "Suite for Unaccompanied Double Bass" by John Leach, and 'Sonata No. 2 for Cello by Giambattista Cirri. Other works on the program will include J.S. Bach's "Sonata for Flute and Piano," Keith Gates' "Sonatina," and a world premiere written by Sheridan College music alum, Ebenezer Eferebor, entitled, "Shades of Love." The final work on the program, Mike Mower's "Sonata Latino," features a solo flute with a salsa band and will involve several guest artists, including Sheridan College students, community members, and professional musicians from the region.
This concert will also be live streamed.
Free and open to the public.