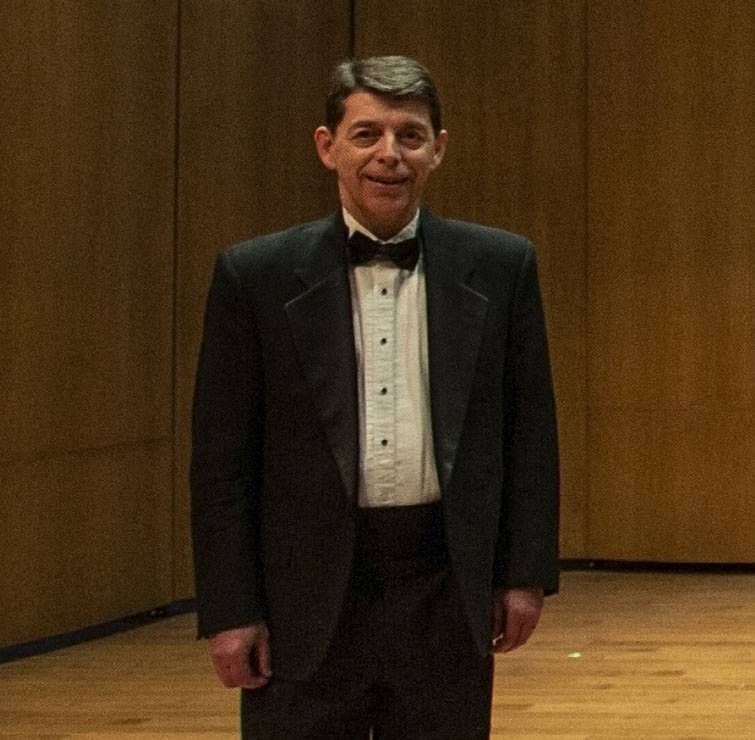 Dr. Robert Psurny Voice Recital
Sunday, Feb. 5 at 4pm in Kinnison Hall at the Whitney Center for the Arts.
The concert program will be a complete performance of Franz Schubert's song cycle "Die schöne Müllerin," or "The Beautiful Maid of the Mill." The performance will be in celebration of Schubert's Birthday (born January 31, 1797) and of the 200th anniversary of the song cycle, which was composed in 1823. The cycle consists of 20 songs sung in a continuous lyrical narrative, as the young miller wanders through nature, falls in love, and then laments as the fair maid chooses another. Schubert set the folk-like poems of Wilhelm Müller with emotionally charged and descriptive piano accompaniments which run the gamut from exploration to love, jealousy, pride, sorrow, and grief.
Psurny will be accompanied by pianist Bobby Pace, currently a DMA student in Collaborative Piano at the University of Colorado-Boulder where he studies with Margaret McDonald and Alexandra Nguyen. A native of St. Petersburg, Florida, Mr. Pace completed Master's Degrees in Accompanying and Music Theory at Florida State University and a Bachelor's Degree in Piano Performance at Stetson University. From 2015-22, he was the Staff Pianist and Music Events Coordinator at Chadron State College in Chadron, Nebraska.
Free and open to the public.
It will also be live streamed.
Free and open to the public.