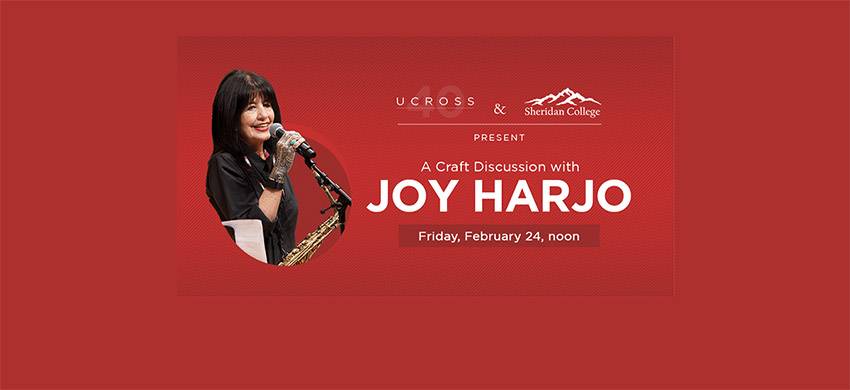 Craft discussion with Joy Harjo
Presented by Sheridan College & Ucross, Joy will guide the audience through her process of writing, composing and performing on Friday, February 24 at noon at Sheridan College in the Whitney Center for the Arts, rooms 234/235/236 .
The event is free and open to the public, with no advance registration needed.
A member of the Muscogee (Creek) Nation, Joy is an internationally acclaimed performer, musician, and writer who recently concluded her third term as the 23rd Poet Laureate of the United States. She is the first Native American to hold the position. She first came to the region 10 years ago as an artist-in-residence at Ucross.
The next day, February 25, Joy will present an evening of music and poetry at the WYO Theater. Learn more about both events at ucross.org.