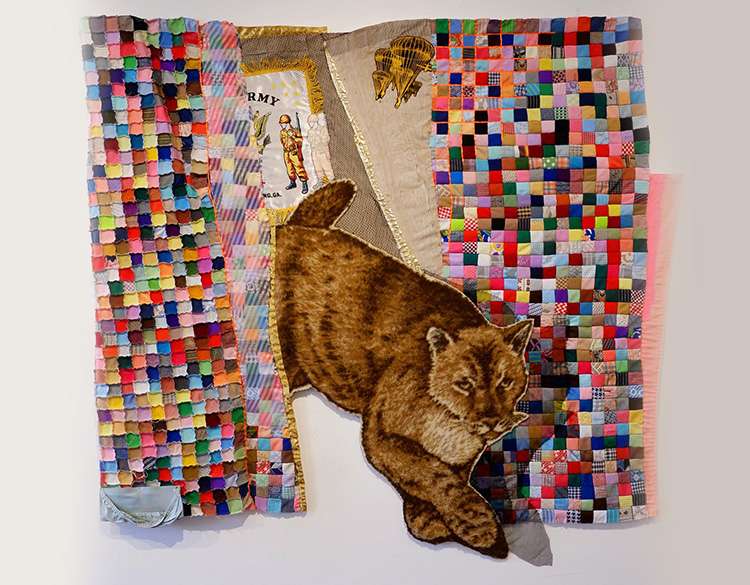 Artist | Coulter Fussell
Join us Thursday, Oct. 27 at 4 pm for an artist talk and opening reception with Coulter Fussell in the Whitney Center for the Arts.
"Fabrica" will be on display until early December.
Coulter Fussell was born and raised in Columbus, Georgia, an old textile town. She is the youngest family quilter, hailing from multi-generations of seamstresses and quilters. She produces boundary pushing quilt-works using discarded and donated textiles as her sole materials. Taught to quilt by her mother, Coulter has exhibited works across the country from the San Francisco Museum of Modern Art to The Halsey Institute of Contemporary Art in Charleston, South Carolina.
Coulter is a 2021 Museum of Arts and Design Burke Prize Finalist, the Jane Crater Hiatt Fellow and winner the the 2021 Mississippi Museum of Art Biennial, a 2019 United States Artists Fellow in Craft, the 2019 Mississippi Institute of Arts and Letters Visual Arts Inductee, and the Finalist for the 2017 SouthArts Southern Prize.
Coulter lives in rural north Mississippi with her family.
Free and open to the public.