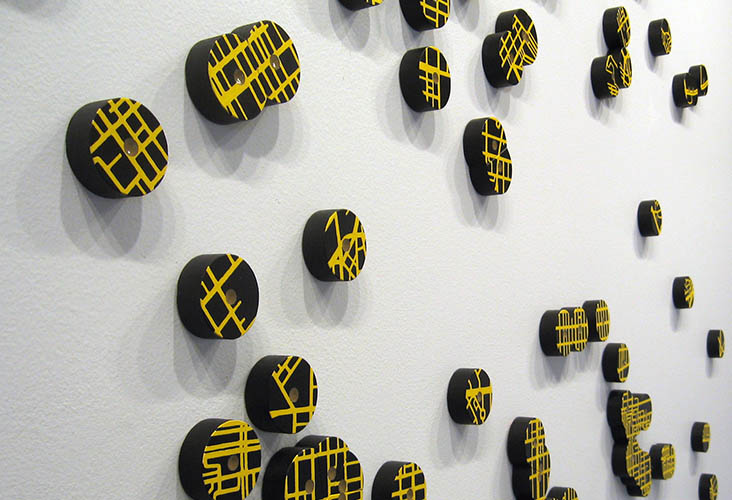 POSTPONED: Chad Erpelding Exhibition Opening
Chad Erpelding Exhibition Opening will be postponed to Fall 2022 due to renovations in the gallery space.
Chad's work utilizes data visualization and systems-based strategies to investigate global institutions. Chad is interested in the movement of people, capital, business, and organizations, and the effect this has on contemporary perceptions of place. He emphasizes globalization's role in creating connections and dislocations through political systems, individual travel, and international business organizations.
Through extensive research of corporations, political systems, governmental organizations, stock markets etc., Chad looks to discover various representations of global networks and activities. He transforms this data into a visually complex piece with conceptually disorienting elements, both revealing and concealing information. Chad hopes that his work challenges viewers to consider their relationships with these institutions while reevaluating their understanding of place in a global community.