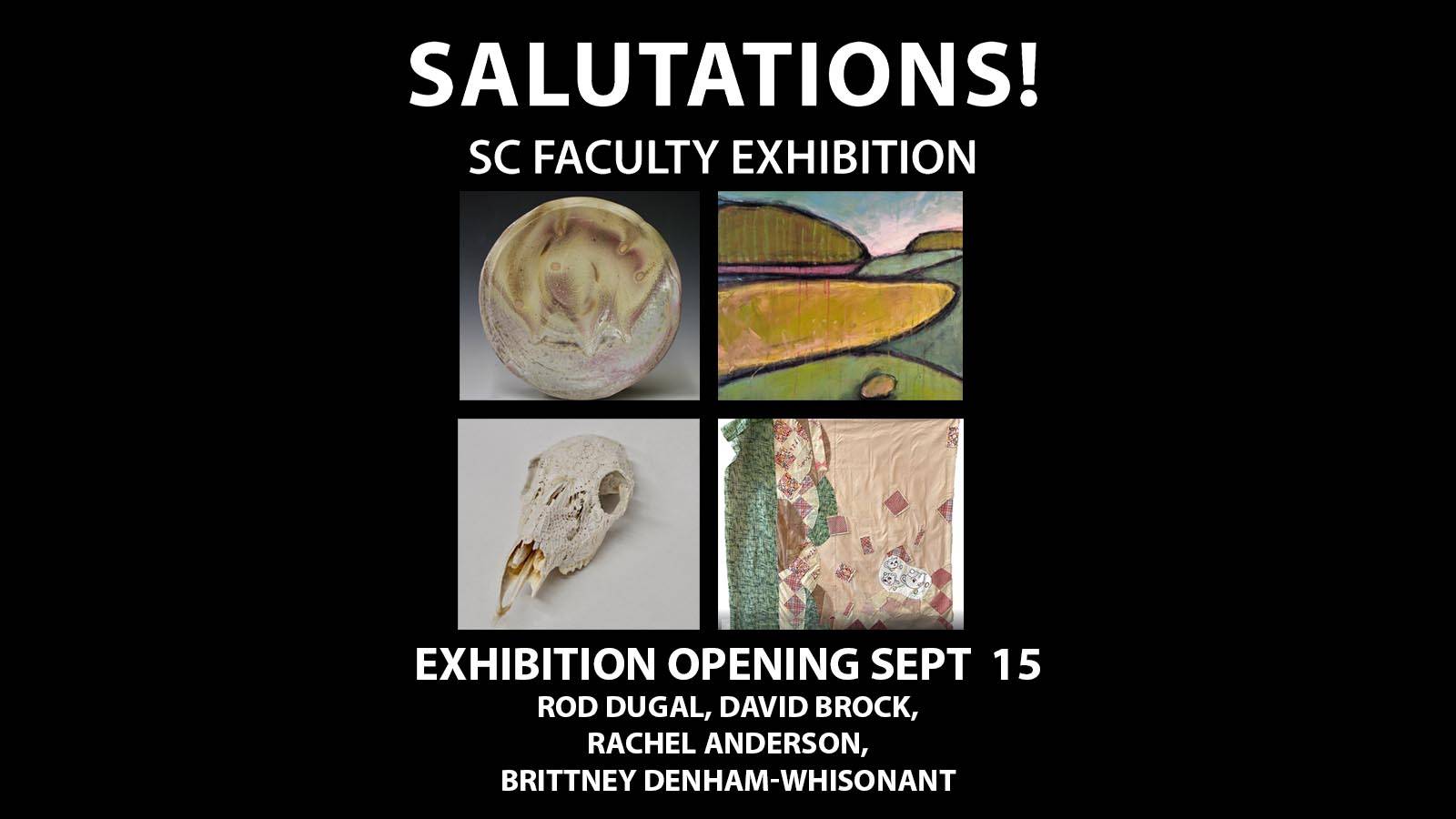 Artist | SC Faculty Exhibition
Salutations! An SC Faculty Exhibition featuring Rod Dugal, David Brock, Rachel Anderson, and Brittney Denham-Whisonant will be opening upstairs in the Neltje Gallery on September 15 at 5pm.
This event will be paired with the Chad Erpelding & ACorporation, Inc. opening reception in the Edward A. Whitney Gallery.
The exhibit will be on display until October 28.
Free and open to the public.