How To Apply
NWCCD Vice President of Academic Affairs
All inquiries, nominations and expressions of interest are confidential and are to be directed to the search consultant. To ensure full consideration, application materials should be received no later than February 20, 2018. The position is open until filled.
To Apply
Go to http://www.acctsearches.org and upload your documents. Candidates will follow the prompts given while completing the application form.
Candidates will need to have the following information or materials available to complete the application:
A completed Candidate summary sheet, which can be found at the top of the application page after clicking the "Apply Here" link.
A letter of application (not to exceed 5 pages) that succinctly addresses the Position Profile and demonstrates how the candidate's experience and professional qualifications prepare them to serve as Vice President for Academic Affairs.
A current resume including an email address and cellular telephone number.
A list of eight references: three supervisors, two direct reports and individuals from current or former institutions or organizations.
Candidates must combine their candidate summary sheet, cover letter and resume into a single PDF file in order to upload their materials. Candidates will be asked to submit their reference list separately.
For additional information, nominations, or confidential inquiries, please contact:
Pamila J. Fisher, Ed.D., ACCT Search Consultant, pamfisher@bresnan.net, 406.570.0516 (cell)
Narcisa A. Polonio, Ed.D., Executive Vice President for Research, Education & Board Services, narcisa_polonio@acct.org, 202.276.1983 (cell)
For technical assistance with uploading documents, please contact: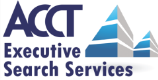 *An ACCT Search*
Northern Wyoming Community College District prohibits discrimination in employment, educational programs and activities on the basis of race, national origin, color, creed, religion, sex, pregnancy, age, disability, veteran status, sexual orientation, or gender identity, and any other class protected under state and federal law.